Creating a comfortable office environment for your employees has several (unexpected) benefits, which include: improving health and safety, encouraging productivity, improving mental insight and clarity, increasing engagement, reducing pain (especially annoying back pain) and encouraging satisfaction. The plethora of benefits suggests this is a no-brainer! My intention today is to highlight four ways in which you can create the best office environment possible!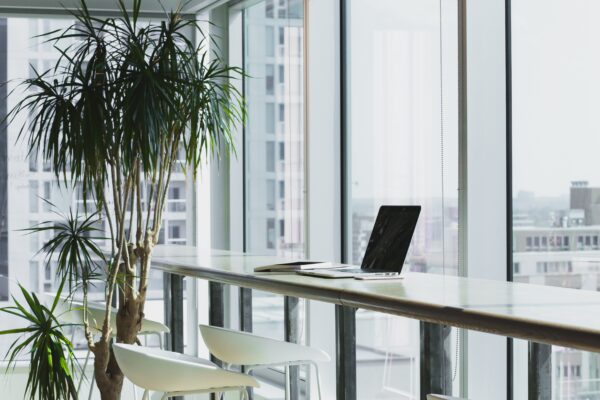 Ergonomic Furniture and Equipment
The first step to creating this wonderful office environment is investing in ergonomic furniture and equipment. You can significantly enhance your employees' well-being and general health by placing an emphasis on ergonomic design. Ergonomic desks, chairs and accessories support good posture, ease physical stress and strain and improve comfort during long workdays. Adjustability is what makes furniture 'ergonomic' as it gives people the ability to personalise their workspace to suit their particular requirements. This encourages your employees to sit in a way that promotes ideal body alignment thus, reducing the risk of them developing musculoskeletal disorders.
Another great investment is ergonomic keyboards, mice and monitors which are specifically designed to lessen the strain on the hands, wrists, and eyes. The other benefit that comes from investing in ergonomic furniture is that you demonstrate to your staff that you care about their welfare which increases employee satisfaction and (hopefully) their tenure in your business.
Colour Scheme and Lighting
The right lighting and colour scheme, which many people overlook, are also crucial to creating a comfortable office environment. If you implement proper lighting you will reduce eye strain, increase alertness and improve the overall wellbeing of your team. I advise having lots of natural light as this elevates mood but also fosters a sense of connection with the outside world. You should also try to invest in adjustable lighting fixtures where possible as this gives your employees the ability to tailor the lighting based on the task at hand and their personal comfort.
Moreover, the colour scheme you choose for your office can affect the atmosphere and the productivity of your employees. Cool colours such as blue or green can encourage a sense of calmness and focus, whereas warm colours like yellow and orange can inspire creativity and energise the office environment. My advice is to try to strike a balance between warm and cool tones, as this will foster a calming and visually appealing environment. It is absolutely critical that you take into account the precise nature of the work being done in each area and choose colours that complement the desired ambience and goals.
Acoustics
You should take office acoustics into account as this can greatly enhance your employee's productivity, focus, and general well-being. Excessive noise can be a significant source of stress and distraction, which can negatively impact employee satisfaction and employee productivity. If these are negatively impacted you may start to see increasing levels of employee turnover so it's worth investing in sound-absorbing materials, carpets and white noise or sound-masking systems.
Why not have a chat, or send us a message to discuss? 
Temperature
Keeping the office at a pleasant temperature is essential for fostering a positive office environment. Your office's temperature has a big impact on how happy, focused, and healthy your employees are. Generally, the advice is to keep your office space between 20 and 24 degrees with the optimal temperature being 22 degrees. However, you should take into account everyone's preferences as well as factors such as clothing, level of activity, and the climate in your local region or area.
Concluding Thoughts
In conclusion, creating a comfortable office environment is crucial as it is conducive to employee productivity and satisfaction. I advise that you invest in ergonomic furniture, good lighting and acoustics and keep the temperature between 20 and 24 degrees. If you want any support with finding or creating a great workspace, please get in touch with the team.