With 63% of those who are always/usually praised at work being very unlikely to seek a new job in the next 3-6 months, you should never overlook employee appreciation. The statistics suggest that if you show your staff you care and value their work, you will hold onto them! At Precision Management Consulting, we know this better than anyone and emphasise to our clients the importance of this. Today, let us give you our top 10 tips for showing employee appreciation so you can keep your staff for years to come!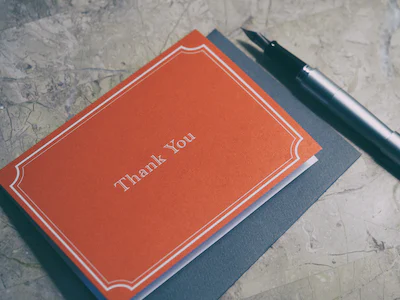 Write a Handwritten Note
Writing a handwritten note may seem obvious, but you'd be surprised how many employers never express appreciation in this way. Since it is so unexpected, getting a handwritten note in the mail makes your employees feel appreciated. Keep a stack of thank-you letters on hand, and if you find out that a member of your team has reached a goal, finished a task, or been putting in significant effort, send them one of the letters. The few minutes it takes to perform this action will boost employee morale significantly, making this a high ROI activity. A handwritten note is one of the best inexpensive employee appreciation ideas.
Throw a Party
Another of our top tips is to throw a party for your employees. Good food, music and drinks make everyone happy, so holding a party for your employees is a fantastic way to show your employees you appreciate them. If your business is fully remote – do not fear, you can plan a Zoom party. To make this rewarding, you should encourage your staff to bring their own drinks or provide a gift card for a meal delivery beforehand so team members can order their own lunch.
Employee Benefits to Show Employee Appreciation
Offering a competitive benefits package to employees is one of the most effective ways to express your gratitude. While pay is unquestionably important, having a comprehensive benefits package can help recruit and keep exceptional employees.
Flexible Work Schedule
Another of our top tips is to employ a flexible work schedule. This means allowing your employees to work the hours they choose as long as they are getting their work done. Some companies have set working hours of 10 am- 4 pm, within which all employees must be working. Any hours outside of this are up to the employee's discretion. Giving your employees the power to govern their own schedule shows them you trust them, which will empower them. You can also provide flexibility in regard to annual leave by posting a calendar so that people can balance their time off with that of their coworkers. This is a far better option than letting the management decide who gets time off and when. If you need guidance on how to create an effective, flexible working schedule, contact us at Precision Management Consulting.
Supply Lunch or Dinner to Express Employee Appreciation
Treating your staff to lunch for their birthday, a special event or just because, is another great way to show employee appreciation. Let your staff choose the restaurant and treat them to a nice dinner in a local upmarket restaurant. Alternatively, you could have pizza delivered to the office or hire a caterer to provide lunch.
Using Social Media to Show Employee Appreciation
Another of our top tips for expressing employee appreciation is to share your gratitude for them on social media. You should honour your employees on social media networks on their birthdays and work anniversaries. Each post should be a picture with a description of the employee's contribution to the company or a fun fact about them that their coworkers may not be aware of.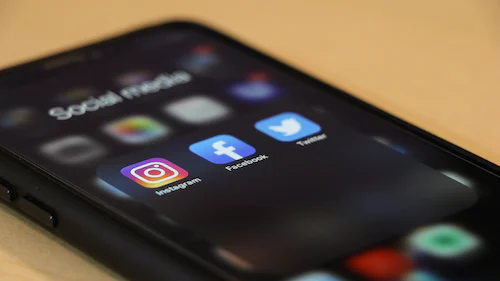 Culture Days to Express Employee Appreciation
A cultural day is a fantastic way to encourage interaction and appreciation among your team. You can encourage your team members to bond over the shared experience of a culture day. This could be a fantastic chance to encourage interaction and mutual respect among your team members. For instance, you may set up a day for team sports or other team-building activities like scavenger hunts or board games. If you want some help arranging a productive culture day, contact us at Precision Management Consulting.
Special Offers & Snacks
Many businesses keep a small amount of cash in their employee appreciation jar, which they can utilise throughout the year. You could use the money in the employee jar to buy snacks and drinks or to provide coffee and breakfast each morning. In addition to giving your staff the energy needed to perform well at work, doing this will make them feel appreciated and cared for.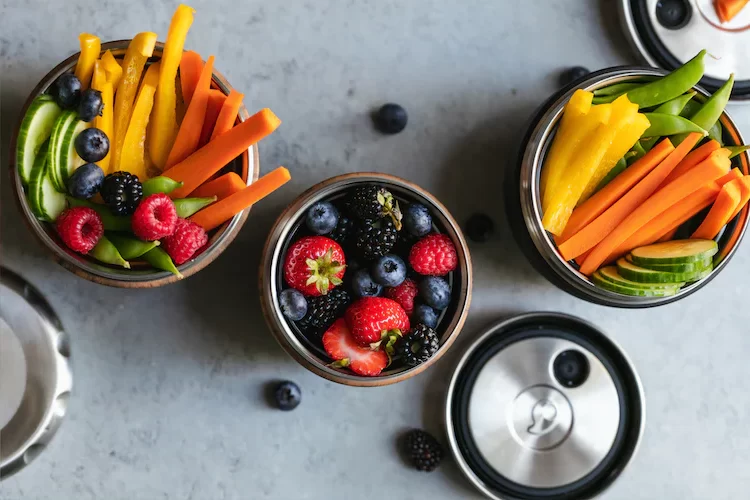 Focus on Middle Management
In terms of employee appreciation, middle managers frequently feel a little underappreciated. While it's critical to recognise and appreciate the efforts of senior managers, it's equally crucial to do the same for intermediate managers in your company. Middle managers frequently play a significant part in developing a culture in your business where employees can flourish. Middle managers can help you demonstrate to workers how much you regard them by boosting their sense of belonging to the company.
Daily Expressions of Gratitude
Our final and key tip is to perform small gestures every day to express your gratitude. For instance, tell your employees well done, express your gratitude, or praise them when they do good work. If you want a better idea of how to express employee appreciation, contact us at Precision Management Consulting.