Business coach or consultant?
Due to the fast-paced corporate environment, businesses are increasingly seeking advice and experience from external consultants or coaches. This means that the popularity of business consultants and coaches has soared, with more businesses than ever relying on them for support. At first look, these two roles might appear to be interchangeable, but they actually bring two very different perspectives to the table. Today, we'll compare the functions, advantages, and potential impact that business coaches and consultants can have on your business.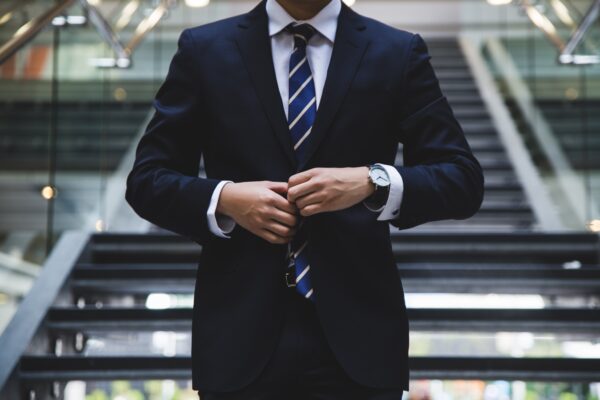 Business Coaches: Nurturing Potential
Similar to life coaches, business coaches concentrate on the development of business owners and their staff on both a personal and professional level. Their focus is on building a growth mentality, improving leadership abilities, and developing skills. Business coaches serve as mentors, providing encouragement, support, and accountability to help business owners overcome any obstacles they may face.
The personalised approach of business coaching is one of its distinguishing characteristics. Coaches customise their advice to meet the unique needs and objectives of the people they are working with. They assist clients in identifying their strengths, shortcomings, and areas for progress through individualised sessions, workshops and regular check-ins. This all-encompassing strategy often produces significant transformations in people as well as the organisations they manage.
Business Consultants: Problem Solvers
While business coaches concentrate on personal growth, consultants use their specialised knowledge to solve specific problems that businesses are facing. For instance, at Precision MC, we only hire consultants who have decades of experience in senior roles at large consultancy firms. These individuals utilise their in-depth knowledge of market trends, industry trends, and strategic planning to help your business to overcome the issue it is facing. We step into offering answers based on data and financial analysis when your business is faced with complicated challenges or has a desire to optimise its operations.
We often start by thoroughly evaluating your business's procedures, organisation and objectives. We then develop executable methods to boost productivity, cut expenses, and accomplish growth. This analytical approach can lead to noticeable changes and speedy results.
Why not have a chat, or send us a message to discuss? 
Navigating the Comparison
When comparing business consultants and coaches there isn't a clear winner because it largely depends on the particular requirements and goals of your business. Business coaches focus on fostering both individual and organisational development. If you're an entrepreneur interested in building a strong team, developing their leadership skills, and breaking through mental obstacles, you may find working with a business coach to be useful.
In contrast, business consultants, such as the Precision MC team, are excellent at resolving specific problems and creating strategic plans. Our specialised knowledge and empirically supported solutions frequently result in rapid improvements in operational effectiveness, market positioning, and financial outcomes. Consultants can be invaluable friends for businesses facing current challenges or aiming for specific improvements.
Concluding Thoughts
There is no clear winner in the ongoing battle between business coaches and consultants. Instead, the decision is based on the particular needs and objectives of your business. A business coach might be a good fit if your goals include long-term evolution, team cohesion, and personal and professional growth. In contrast, our knowledge as business consultants may prove invaluable if your business is facing specific difficulties or wants to grow quickly.
The true essence of the battle between business coaches and consultants isn't about one beating the other; rather, it's about using the correct knowledge in the right situations. In different ways, each of these roles is essential to the success of an organisation. The secret is to carefully assess your organisation's demands and match them with the strategy that best supports your goals. Whether you're guiding your business through strategic evolution or embarking on a personal growth journey, making an informed decision ensures that you have the best resources available to move your business in the right direction. If you're looking for a business consultant with extensive experience to help you, get in touch with our team.